Fastest Fiber Internet in Washington State!

We offer the fastest, most reliable high-speed fiber internet in Washington State — at prices you'll love and Award Winning customer service!
Partnering with the Grant County PUD allows us to provide you with access to a fiber network that's the envy of the nation!
Grant County Fiber Internet Speeds of: 100Mbps - 250Mbps - 1000Mbps (GIG)
---
SkyFi Wireless Internet
For those without access to the fiber network, LocalTel offers SkyFi Wireless — our state-of-the-art, high-speed wireless internet.
Our SkyFi wireless service covers many parts of Grant County, reaching into Lincoln and Adams Counties as well.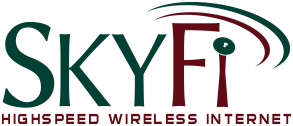 ---
Contact us for availability: 509-707-7777