PUD Fiber
High Speed & Reliability, at prices that are remarkably lower than most other markets!
The Chelan, Douglas and Grant county PUDs, in conjunction with LocalTel Communications gives you access to the high speed fiber networks that are the envy of the nation.
---
SkyFi Wireless
If fiber is not available in your area, how about high speed wireless internet? Using the very latest in Wireless Internet technology, LocalTel has spread its wireless footprint across our region with tower sites all over N.C.W. and more are being added all the time! A quick phone call can tell you if you can connect!
Partnerships
Do you like movies? Our hosted with top providers allow us to provide THE fastest access possible
– services like Netflix, Amazon Prime, Apple TV, VuDu and many more*, hosted right here in our facilities in Wenatchee! Watch what you want, when you want, without pauses or interruptions or fear of going over use limits!
*Netflix, Amazon Prime etc accounts still required.
---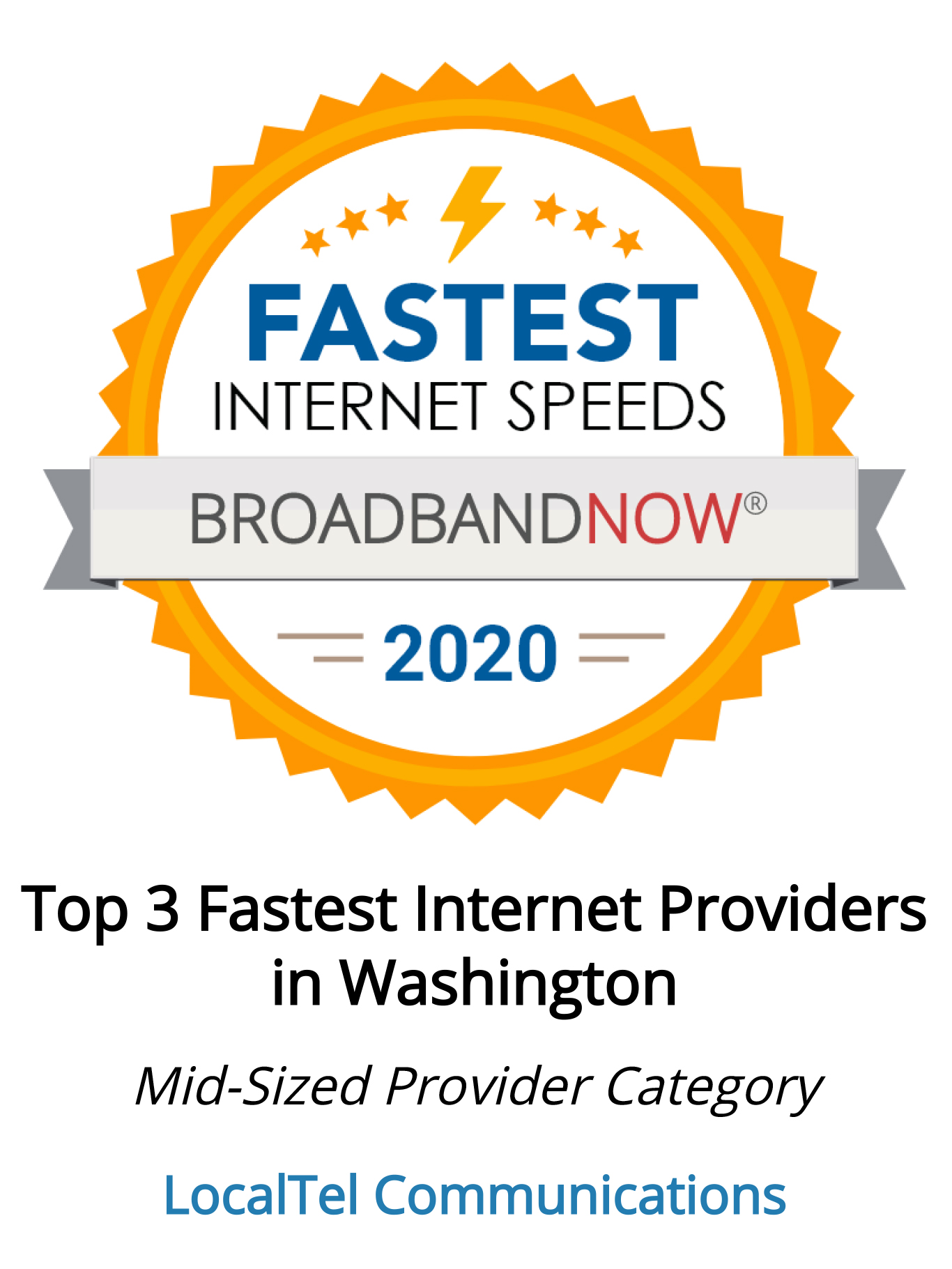 Reaching more households in North Central Washington
With the combination of P.U.D. fiber and our exclusive state-of-the-art wireless network, LocalTel offers true high speed internet to more households than any other provider. Why settle for the excruciatingly slow performance of satellite or DSL, or the peak-time "traffic jams" of cable when you could have abundant bandwidth and blazingly fast speeds!
Availability and pricing varies based on your location. See our Pricing page for more details. If you have any questions about availability, Contact or call us at 509-888-8888, we will be happy to help!
Affordable Connectivity Program
Click here to see if you qualify for discounted broadband service.
---