---
Speed
No other provider in North Central Washington can offer internet speeds equal to LocalTel's. The price to speed ratio of LocalTel's internet plans are the best available. Speeds of 100Mbps are common and business plans up to 700Mbps are now available!
Reliability
LocalTel offers the most reliable network in NCW. With connections to both PUD Fiber and our exclusive SkyFi high speed wireless internet, LocalTel has a solid award winning network that delivers the speed you are looking for, and the reliability you depend on.
Local!
We are very proud of the LOCAL in LocalTel! We are owned and operated by the same local owners that started this company in 1982. When you need service or support, you'll be talking to people who live and work right here in North Central Washington!
---
PUD Fiber Optic Network
LocalTel connects to the fiber networks of the Chelan, Douglas and Grant County PUDs. Thousands of homes and businesses connect to fiber with LocalTel and even more have it available and are ready to be hooked up. If you want your business connected to the fiber network that is the envy of the nation, give LocalTel a call today and see what plan may be best for you..
Contact | Call 509-707-7777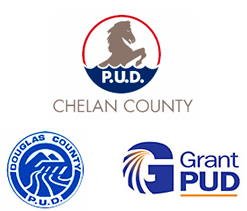 ---
SkyFi Wireless Internet
Using the very latest in wireless technology LocalTel has created SkyFi, a high speed wireless network that reaches most of Chelan and Douglas counties! With SkyFi, the vast majority of homes and businesses in North Central Washington have access to real high speed internet. SkyFi also gives your business the ability to have a redundant internet connection. If one network should have a problem the other one will keep you connected and your business running smoothly. Call for details and service locations.
Contact | Call 509-707-7777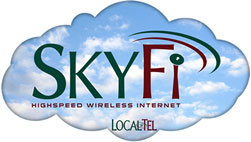 ---
Hosting / Co-Location
Your email, office productivity, and shared applications are critical to your business. They need to be rock solid, scalable and secure. LocalTel offers state-of-the-art co-location and VPS (virtual private server) hosting. Your applications will benefit from redundant power and cooling, bandwidth in our state-of-the offsite secure facility. When you co-locate your servers or move your applications to LocalTel you never have to worry about power failures, connectivity issues or security violations. Stop worrying about your business applications and servers, and just use them! Contact LocalTel to see how we can help you get the most out of your business applications!
Contact | Call 509-707-7777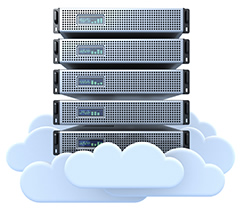 ---