Internet Service
Quickly becoming a business lifeline, Internet should be fast and worry free. There is nothing more consistent, faster, safer, and reliable than LocalTel's internet powered by your PUD fiber. SkyFi Wireless and DSL provide redundancy and internet options that are not available anywhere else.

Phone Service
A tried and true business lifeline, phone service should be crystal clear, feature rich, yet reliable and affordable. Only LocalTel offers phone service over Fiber, Traditional Copper lines and VoIP (Voice Over Internet Protocol).
A combination that will create redundancy, flexibility and cost savings for your business.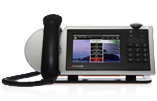 Phone Systems
LocalTel offers a complete line of Business phone systems, from the smallest business to the largest business we can design a system to meet your growing business needs. Phone systems like the award winning Mitel, ShoreTel, Toshiba, Avaya and more. Want cloud phone service/system? Our affordable hosted Mitel system gives you the business class features like a large business without the cost.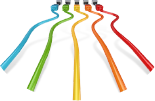 Networking
Looking for Cloud services? Contact us today and one of our dedicate business account managers can design a cloud service to fit your business needs. Here are a few of our Cloud Services available: Hosted Exchange/Outlook/MS Office, Virtual Private Server Web Hosting (VPS), Dedicated Server Hosting, Co-Location Server Hosting, Remote Data Storage (RDS), Double Net (failover back up internet connection)

Security Services
Our Guardian Services division has years of experience in all facets of the security industry. We have our fingers on the pulse of the very latest in security technology bringing you the best in: access control, alarm systems, surveillance systems, fire and smoke detection and much more! Ask about a free site review.
---
Other Services
---
LocalTel also offers a wide variety of services for cabling Networks, Phone Systems, TV services and Security services.

Call us today to speak with a business account manager and let us help you with your cabling needs.

With over 100 employees to serve you why would you go anywhere else.
Our Customers
LocalTel services a wide variety of locally owned businesses including: Hospitals, Banks, Fruit Packers and Brokers, City & County Municipalities, Car Dealerships, Utility Districts and many more!
From small home businesses to the largest enterprise level companies in North Central Washington, there's no business, large or small, that we can't serve!
Our Pricing
In today's economy, LocalTel strives to stay competitive without playing the "Promotion Game." We believe that our current loyal customers should always have the best pricing available. The best deal will always be available to ALL our customers, not just new ones. It only makes sense. We are more than happy to review your current services and pricing to make sure you have the best service and pricing available!