Emergency Broadband Benefit
A Federal Communications Commission Program

Eligible households also qualify for a $25 tablet!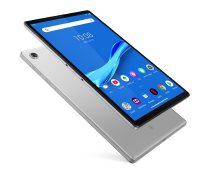 ($149.99 value)
Tablet M10 FHD Plus (2nd Generation)

10.8" FHD display and dual speakers with Dolby Atmos® gives you a truly immersive experience.

*One per household, limited to stock on hand. Make, model, size and value subject to change depending on availability. Internet service must be activated before delivery. Warranty, product and technical support through manufacturer only. Taxes not included.




Important:
Before you apply, it is important to understand that the EBB program will end when the fund runs out of money, or six months after the Department of Health and Human Services delcares an end to the Covid-19 health emergency, whichever is sooner. Participating households will need to opt-in to continue receiving broadband services from their provider after the program ends. If a household chooses to continue receiving service after the end of the Emergency Broadband Benefit Program, they will be billed the broadband provider's general monthly rate.